I just started the Fitness log. The desire was to have a place to log my fitness journey as well as share some fitness info I learn about. I have a great Question for you today.
What would you like to read on this blog?
Type of daily info or maybe you would like me to try a new food or exercise routine
What would make you come back for a Look/Visit?
Visit
One 2 Try
,
Hearts Make Family
or
Midday Escapades
to link up for Friday Follow
This weeks FF sponsor is: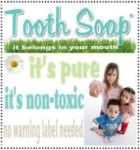 Visit
An Island Life
for more Aloha Friday
I noticed visitors and no comments, then notice that I had the comments blocked, What was I thinking. All frustrated and it was my problem....well this blog use to be closed and just recently I opened it to all. One more question for you....
Can you leave a note that you where here, so I will know the comments are working, thank you?